Parish Religious Education Program (PREP)
In keeping with our mission of supporting Catholic education in Central Washington and using funds raised at the Celebration of Faith Event, the Central Washington Catholic Foundation is providing grants to assist parishes with their religious education programs.
The parishes and Diocesan supported programs of Yakima are eligible to apply for funding for various needs of their religious education programs that they would not otherwise be able to fulfill.
Parishes of the Diocese of Yakima are eligible to apply for $500 stipends for volunteer RE Coordinators with a required $500 match.
Parishes may request a single $750 stipend for religious education training.
The application cycle for all Parish Religious Education (PREP) Grant requests will open on January 1.
Contact the office at (509) 972-3732 for more information.
$45,577 Awarded for 2019-2020 Parish Religious Education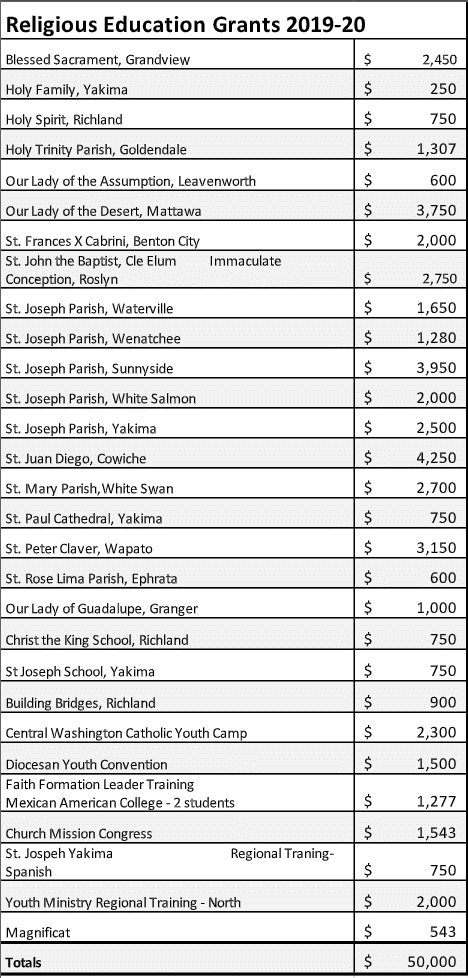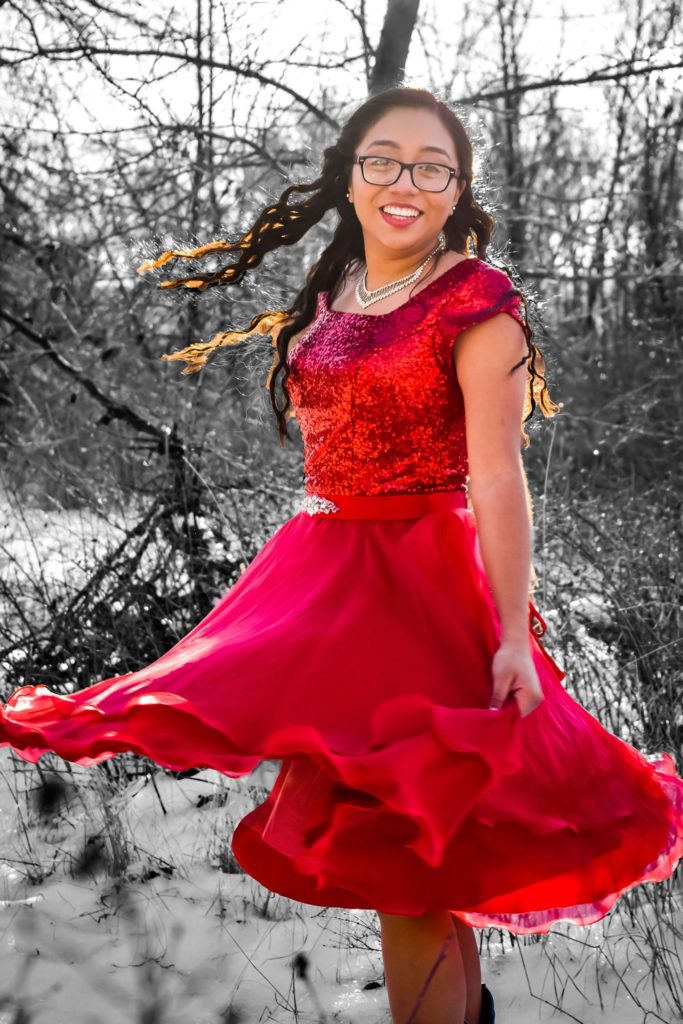 "Faith has given me the strength to chase the impossible and make it possible. It has healed the broken in me. Faith is what has made me who I am, a fearless, caring, and courageous follower of God. Throughout my difficult times, every time I thought I had failed or had no better alternative, something always told me to try again. And that was faith.
Through your support, our program has been able to change my life and the lives of many other students.  My desire is that students across the diocese will have the same opportunity to grow in faith that I had."
- Jessica Arellano
Jessica served as a Confirmation Teacher for Our Lady of the Desert Parish in Mattawa as a senior in high school. Today she is a freshman at Stanford University.