Parish Religious Education Program (PREP) Grants
In keeping with our mission of supporting Catholic education in Central Washington and using funds raised at the Celebration of Faith Event, the Central Washington Catholic Foundation is providing grants to assist parishes with their religious education programs.
Diocesen supported programs and the Parishes of Yakima are eligible to apply for funding for various needs of their RE/RCIA Programs that they would not otherwise be able to fulfill.
Application Period: February 1 - May 1
Parishes of the Diocese of Yakima are eligible to apply for $500 Stipends for volunteer RE Coordinators with a required $500 match.  Deadline: May 1
Limited support will be provided for Los Angeles Religious Education Congress during this grant cycle. The CWCF Grants Committee reviews all applications and determines recipients and amounts.  Decisions of the committee are final.
Contact the office for more information.
$30,250 Awarded in 2018 for Parish Religious Education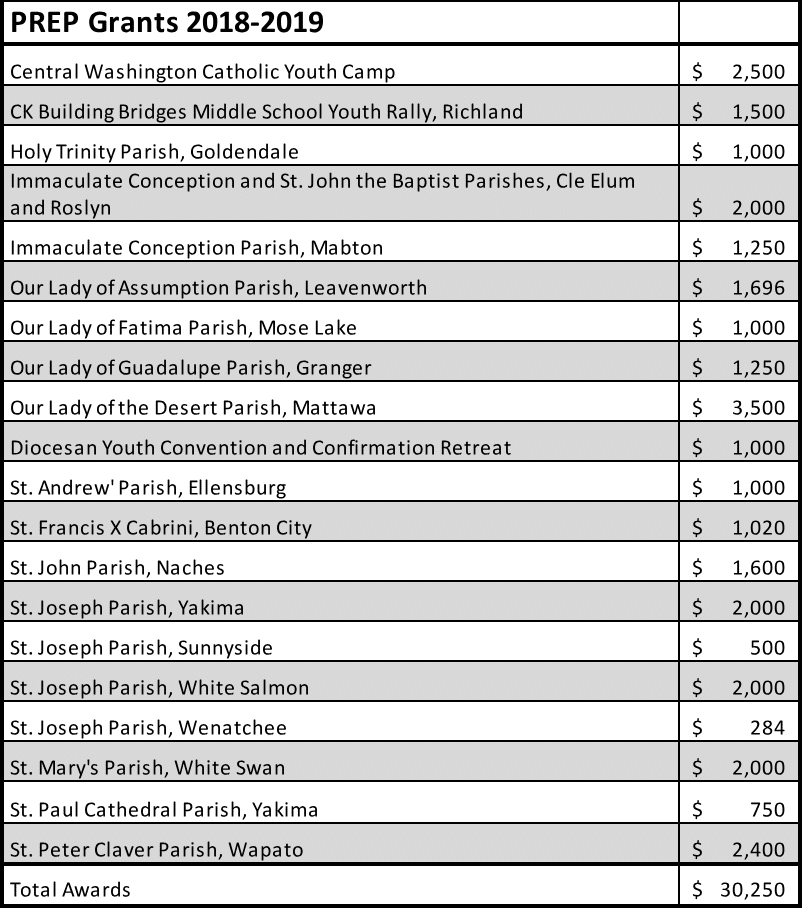 2016 COF Religious Education Program