Tuition Assistance Program (TAP)
In keeping with our mission of supporting Catholic education in Central Washington, the Catholic Foundation is proud to announce that 141 students have been approved to receive $147,750 in financial assistance for the 2017-2018 school year through the Celebration of Faith Tuition Assistance Program (TAP)! 
The Foundation is also proud to announce that once again 100% of this year's high school seniors with TAP grants graduated!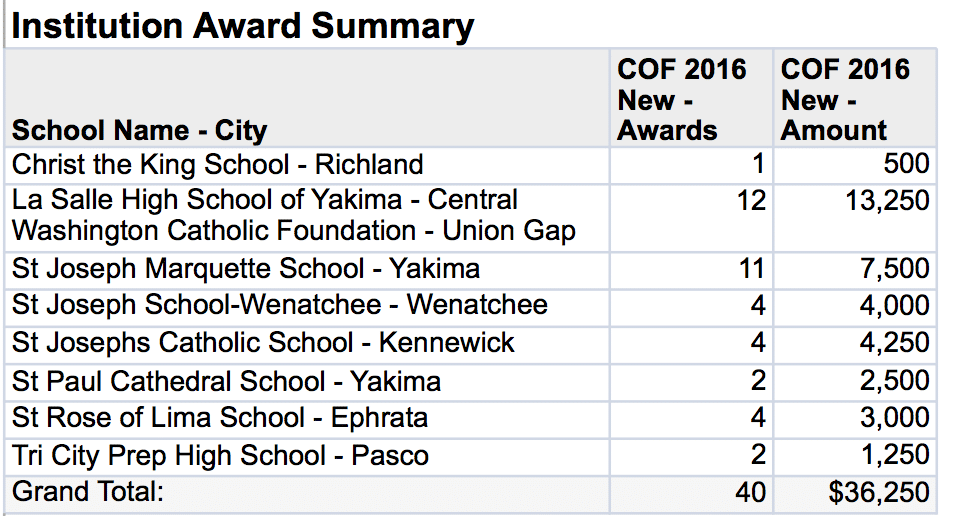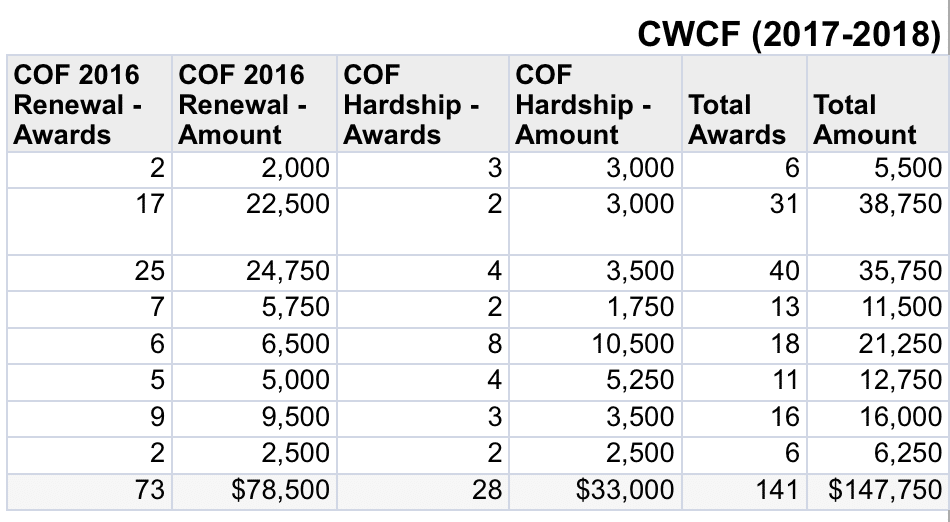 Tuition Assistance Program (TAP) Grants
The Central Washington Catholic Foundation increases access to Catholic schools in Central Washington by providing tuition assistance grants to children and families based on family income. Tuition assistance grants help open the door to an excellent Catholic education in partnership with the family and with their Catholic school.
The Tuition Assistance Program is designed for families and students currently enrolled or preparing to enroll in one of the Central Washington Catholic schools. Families must be referred by the school TAP Coordinator and apply each year through FACTS Grant and Aid Assessment to qualify for a grant—all awards are made based on financial need.
Renewal Application Due Date: 4/15/18
New Student Application Due Date: 6/1/18
 Applications will continue to be accepted until funding is depleted. Applications will not be considered complete until all required documents (tax forms, letters, referrals, child support statements, etc.) have been submitted online. Award letters will be mailed within 2 weeks of the application deadline, with copies emailed to the school.
TAP Coordinators
Each school designates a TAP Coordinator who is responsible for making TAP referrals and assisting with the application process.  Applicants are strongly encouraged to request a referral from the school TAP Coordinator before completing the application process. TAP Coordinators verify enrollment in October and CWCF forwards the funding directly to the school.
2017 TAP grants were awarded to the following schools:
La Salle High School
St. Joseph Kennewick
St. Joseph Wenatchee
St. Joseph/Marquette
St. Paul
St. Rose of Lima
Christ the King
Tri-Cities Prep
2016 Tuition Assistance Program
Tri-Cities Prep High School - Pasco, WA