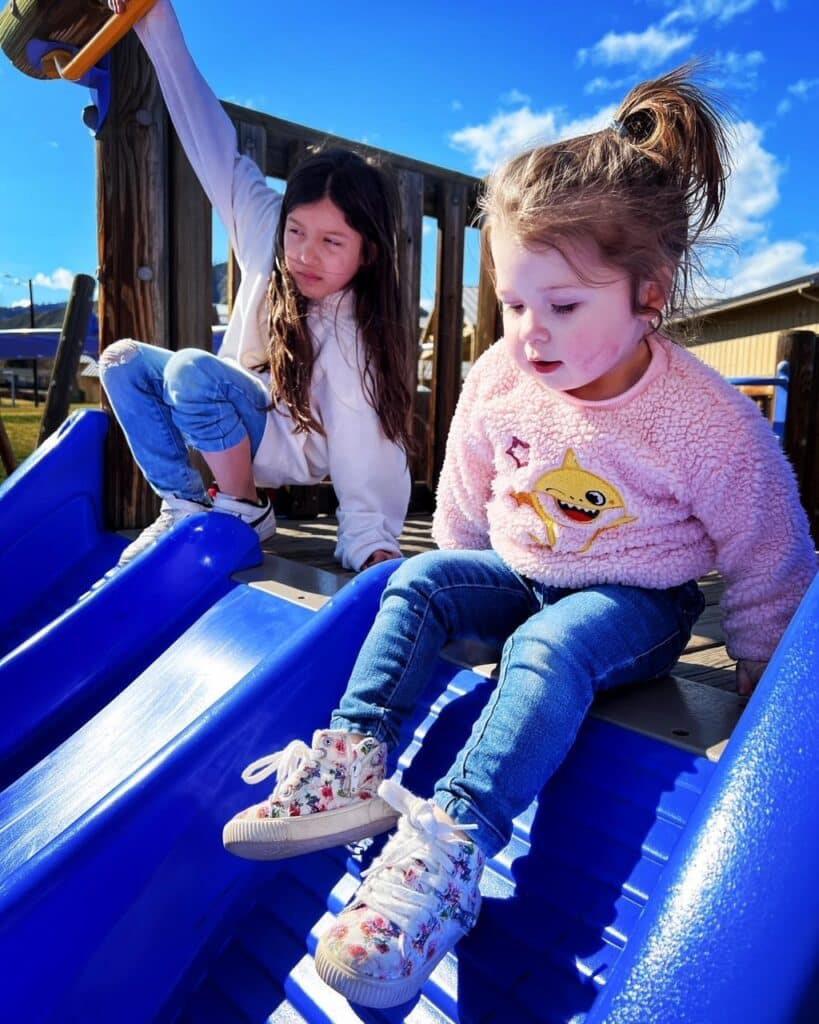 Bountiful Harvest: Faith in Education
The Celebration of Faith is back and in person! Mark your calendars for Saturday, October 15th, 2022 from 5PM – 9PM. This year, the event will be held at La Salle High School in Yakima and the Foundation will also be celebrating our "emerald anniversary." The past twenty-years have been incredibly impactful and fruitful which is why this year's theme is "Bountiful Harvest: Faith in Education."

Because this is an extra special celebration for many reasons, we will use our time together to reflect back on and celebrate the many successes and impacts your donations and our programs have had on our Catholic community. There will be multiple guest speakers including past college scholarship
recipients and current families that will give their personal testimony on the impact of the Foundation on their daily lives and futures.
Keep an eye on your mailbox for more information.
A New Way to Give: Donor Advised Funds
The CWCF has now made it easier for donors to support multiple non-profits with one phone call! A Donor Advised Fund, or DAF, is a flexible, tax efficient, and simple investment account that allows a donor to support a variety of charitable organizations that they care about. The tax-deductible donation can be in various forms, for example, cash, cryptocurrency, stocks, or other non-publicly traded
assets.

Once established, a DAF can experience tax-free growth that can give you more giving power to support your favorite charities over time. The Central Washington Catholic Foundation is able to manage your account and, as the donor, you are able to advise what organizations you want to receive your donations.
There are many potential benefits of a DAF including, immediate tax deduction, lower Capital Gains and estate taxes, anonymity and streamlined giving with a lot less paperwork at the year end!
DAF's are ideal for donors who contribute at least $10,000 annually to charitable organizations. For more information visit the Donor Advised Funds page here or call us: (509) 972-3732
---
From the Diocese of Yakima
Greetings from the Diocese of Yakima,

Thank you for the opportunity to provide an update on how your Foundation investment is benefiting our schools and religious education programs in our Parishes across the Diocese. And I can say with great certainty, it is a positive result!

Our schools have flourished through the most difficult two years our community has seen in a long time, marred by Covid. The true superstars have been the teaching staff who learned how to teach remotely, and safely welcomed our children back to in-person learning when other systems were reluctant to do so. If you see one of our teachers, please thank them for their amazing effort and mission focus. The Yakima Diocese schools saw a jump in enrollment of 13% since Covid arrived, and it looks like next year may show more children wishing to enter our schools. This underscores the importance of making tuition assistance available to families who seek a Catholic education for their children.
We recently completed a Synod process requested by Pope Francis where we learned from all of you how your journeying together with the Holy Spirit is happening in today's Church. We will be sharing the major themes that emerged with all of you in the coming months, and it will be the focal point of our Mission Congress on October 15th. Two important points that were raised were, "How do we engage our Youth", and "Deeper Formation for all ages" so we can be better missionaries of our Faith. This points directly to religious education programs in our Parishes, and how investing in the Central Washington Catholic Foundation (CWCF) plays a vital role in supporting these initiatives.

Again, I thank you for your continued support of the CWCF's efforts to improve and enhance our Diocese's religious education programs and enroll students in our schools who otherwise couldn't afford it in today's difficult economic environments.

Blessings,

Doug Rich
Director of Schools & Parish Services
---
Letter from the Board of Trustees
Dear Friends of the Foundation,
My name is Stephen Mercy but feel free to call me "Steve" when we get to meet face to face. Before I get into a little background about myself, I'd like to take a moment and thank Gordon Beecher for his excellent leadership during these challenging past few years. He left me with some big shoes to fill and I will do my best to follow in his footsteps.

So, a little bit about me, I was born and raised in Yakima. I attended St. Joseph/Marquette in Yakima, La Salle High School in Union Gap and finally St. Martins University in Lacey, WA where I graduated with a Business Administration degree with a concentration in management and marketing. I have encountered a broad experience of Jesuit, De La Salle Christian Brothers and Benedictine Monk teachings from my education and those philosophies and values are a part of my everyday life. My family has been operating a business in Yakima now for 110 years in real estate, cinemas, and the restaurant industry. I am part of the 4th generation to own and operate it, with it hopefully passing on to a 5th generation in the future! When I am not busy working, I enjoy a round or two of golf, fishing, and attending sporting events including cheering on my niece, Trista Hull, who plays basketball for Boise State. Go Broncos!

I have been afforded many opportunities in my life, including my access to Catholic education. My blessings have been many and I feel compelled to work towards sharing those blessings with others. Many people in our communities don't have that the same ability to have access to a Catholic education and that is why I look forward to being the next President of this foundation, to grow programs and funding to help more people in our communities get that same chance I was afforded. I look forward to this challenge and with the help of our amazing Board, staff, and supporters like you, I believe we can do it.

One last thing before I go, I would like to remind you that the Celebration of Faith is back and in person at La Salle High School in Union Gap on Saturday, October 15th. I encourage you to continue to support this incredible event as it provides the majority of funding for our programs. Join me in attending and raise your paddle high, in our first "paddle raise" to support Catholic education. More details on the event will be coming out soon. Also, make sure to check out our website to learn more about our Strategic Plan, new Donor Advised Fund Program, or any other information about our programs and events.

Thank you for all that you do to support Catholic education in our Diocese and beyond. Each dollar we raise together has an impact on a student, family, school or Parish as we continue to bring our community deeper into our Faith.

God bless you and your families,
Stephen Mercy
Board President
Central Washington Catholic Foundation
---
Donors from January 1st 2022 – June 30th 2022
The CWCF distributed nearly $400,000 to the Parishes, Schools, and ministries of the Diocese of Yakima this past fiscal year. This was over a 14% increase from last year!
In the 2021-2022 school year, 181 students were awarded Tuition Assistance Program (TAP) grants totaling $147,000!
Sister Rebecca Berghoff Fund
Deborah and Tim Franson
Angela Heine Memorial Fund
Chris Heine
Mary Ellen Chott-Mahre
Scholarship
Denis and Christine Gamache

Msgr. William Sweeney Fund
Jeremy and Christina Bell
Mark Cejka
Victor and MaryAnn Dulock, Jr.
Paul and Cynthia Genack
Kay Gonzales
Michael Jacoby
John Krajicek
Jesse Martinez
Jeremiah McElligott
James McGrogan
Debbie Rowley
Joe and Laura Schmidt
Victor and Clara Weil
Catholic Sisters of Yakima
Richard and Mary Jo Pinnell
Celebration of Faith 2021
Paul and Peg Ackerman
John and Carol Barany
Bob and Donna Cash
Patricia Chvatal
Patrick and Salie Cockrill
Nicole and Michael Franson
Leopold and Betty Gauvin
Charles and Debbie Graaff
Karl and Kyle Hadley
Eva Hernandez
Mark Hulke
Victorino and Flora Mendoza
Robert Scott and Pat Moore
Charles and Doris O'Connor
Jerral and Cathy Rhoads
Ron and Melissa Richter
Michael and Sharon Scellick
Stan and Donna Scheumann
Ray and Dianne St. Mary
Terrance and Sharon Truhler
Rev. Bishop Joseph Tyson
Victor and Clara Weil
Easter Holiday Appeal
Bryan and Brenda Alford
Joseph Anna
Edelmira Barreto
Roy Bush
Karen Carlson
Sharon Chase
Jose Cuevas
Mary Sue Davis
Michael Doherty
Paul Dunning
Tim and Mary Ann Flood
Everett and Dolores Gibbons
Ralph and Roberta Grummer
Mark and Shawn Hayden
Gary and Katherine Krebs
Bruce and Kathleen Law
Jeremy and Jenna Medved
June Perrualt
Richard and Janice Picatti
Alan and Kathy Quantrille
Eamonn Roach
Robert and Dorothy Rollinger
Keith and Molly Sattler
Donna Schmelzer
Fr. Bill Shaw
Heidi Shultz
Troy and Diane Tschauner
Michael and Nancy Valentine
Victor and Clara Weil
Holy Rosary Cemetery
Foundation Endowment
Janay Roy
Dennis Van Houdt
Seminarian Education
Endowment
Ernest and Laura Charvet
St. Joseph Parish Kennewick
Music Endowment
St. Joseph Parish, Kennewick
St. Vincent Society
Endowment
Steven and Mary Isley
Unrestricted Donations
Doroteo and Roseline Collado
Jerry Ellis
Donovan Gage
Michael and Sue Gunderson
James McConnell
V. Jack Myers
Rick and Kathy Qunell
John and Michelle Riel
David Rowe
Stan and Donna Scheumann
Victor and Elsa Espino Diaz
Charles Jinneman
Grace Nelson
Charles and Doris O'Connor
Keith and Sharon Qunell
Robert and Dorothy Rollinger
Donna Schmelzer
Fr. Bill Shaw
Thank you for your support of Catholic Education!
---
Congratulations to our college scholarship recipients!
Celebration of Faith Scholarship: Melissa Nava, Adam Baerlocher, Kathryn Snyder, Andrea Nava, Hollieann Geike
John Rodriquez-Kranz Scholarship: Nallely Rojas
Mary Ellen Chott-Mahre Scholarship: Sarah Niemi
---
Leadership in Action: Foundation Office Staff
Tell Us About Yourself
I was born and raised in Harrah, WA on a hop farm. I attended St. Joseph Marquette and was part of the first graduating class (all four years) at La Salle High School. I went on to attend Seattle University and received a B.A. in English/Creative Writing, then I received my Masters in Teaching from Heritage University and a short three years later I obtained my Principal Credentials from Seattle Pacific University. For three years I served as the principal at St. Mary School in Aberdeen, WA before moving back to Yakima in 2018 with my husband, Michael, and newborn son, Aiden where I served as the Executive Director of the Yakima Schools Foundation before moving to the CWCF Foundation and having another baby, Margaret Rose, this past year. In all my free time I run a small at home baking business, Pies the Limit, and enjoy traveling with my family.
How long have you been working at the Foundation?
I started at the Foundation in May of 2020 right in the midst of Covid. I giggle because no one thought it was a good idea to transition jobs in the middle of Covid, especially in the fundraising field. But, it has turned out to have been an incredible choice and divinely inspired for sure!
What are your hopes for the future of the CWCF or Catholic education as a whole?
I work everyday to make Catholic education accessible for any family that might desire it for their children. We are making incredible strides through our new programs, but we still have an incredibly long way to go to meet those needs. My hope is that through the continued support of our donors, that we will gain even more momentum with our Donor Advised Funds and growth in our endowments that our impact will reach even more families, students, and parishes.
---
Tell Us About Yourself
I've been married for 26 years to the love of my life, Ron Richter. We have three amazing teenagers that we love hanging out with; traveling, hiking, watching movies, and eating, either our own fabulous creations or visiting fun restaurants during our travels together. Before my time at the Foundation, I was staying home taking care of my family and working part-time as a substitute teacher at my children's school, Christ the Teacher Catholic School. Prior to that, I worked at Tree Top as the CPG Customer Service Manager, and in the Customer Service Department at Weyerhauser.
How long have you been working at the Foundation?
I've been at the Foundation for four years.
What are your hopes for the future of the CWCF or Catholic education as a whole?
I hope the Foundation is able to grow its Endowments and Donor Advised Funds to ensure that the CWCF goes on in perpetuity. I love that we are able to help so many families with K-12 kids, and college students as well, but it would be wonderful if we had more money to assist these families. I love the goal Bishop Tyson has expressed that all children who desire a Catholic education should be able to have one. I am honored to work toward achieving that goal.
---
Tell Us About Yourself
I was raised in Yakima and grew up in the fruit business. I've always enjoyed the accounting field; it's something that comes easily to me. I've been involved in it in one aspect or another for 40 years now. After 35+ years, in the corporate world, I took a long much needed rest to find my life's path and that is when I decided to start my own business. In February 2017, I acquired my bookkeeping license and now have the great privilege and honor to work with multiple non-profit businesses in Yakima. I enjoy my time with each and every client and it's very heartwarming to feel appreciated by each and every one of them. On the personal side, I've been happily married to my husband, Kevin, for 21 years. After the death of my father, we moved my mom in with us, so my being self-employed allows me extra time to spend with her.
How long have you been working at the Foundation?
I've been working with CWCF since March of 2020.
What are your hopes for the future of the CWCF or Catholic education as a whole?
My hopes for the CWCF is that it prospers and continues to be there to provide tuition assistance, grants and scholarships for Catholic education. Nothing is more important than education and it's a wonderful gift that donors and CWCF provide for the new generations of families in the Valley.
---
Board of Trustees 2022 – 2023
Officers
*President, Steve Mercy (Holy Rosary, Moxee)
Vice President, Agustina Rankin (Christ the King, Richland)
*Treasurer, Scott Eschbach (Holy Rosary, Moxee)
Past President, Gordon Beecher (Christ the King, Richland)

Members
Rev. Brooks Beaulaurier (St. Juan Diego, Cowiche and St. John, Naches)
Steve Baldock (St. John the Baptist, Cle Elum)
Jon Lane (Our Lady of Fatima, Moses Lake)
Anthony Mejia (Our Lady of Fatima, Moses Lake)
*Dr. Thomas Miller (St. Joseph, Yakima)
Fr. Richard Sedlacek (Our Lady of Lourdes, Selah)
Betty Jo Murray (St. John, Naches)
Ronald St. Hilaire (St. Joseph, Kennewick)

Advisors
Matt Beaton (Holy Spirit, Kennewick)
George Ahrend (St. Rose of Lima, Ephrata)
Jane Baldock (St. John the Baptist, Cle Elum)
Dan Fortier (Holy Family, Yakima)
John Riel (Holy Rosary, Moxee)
Terry Sliger (Christ the King, Richland)
Ann Sonn (St. Joseph, Wentachee)
Russ Mazzola (St. John, Naches)

Ex-Officio Member
Most Rev. Joseph J. Tyson
Executive Director
Nicole St. Mary – Franson (Holy Rosary, Moxee)

Staff
Melissa Richter