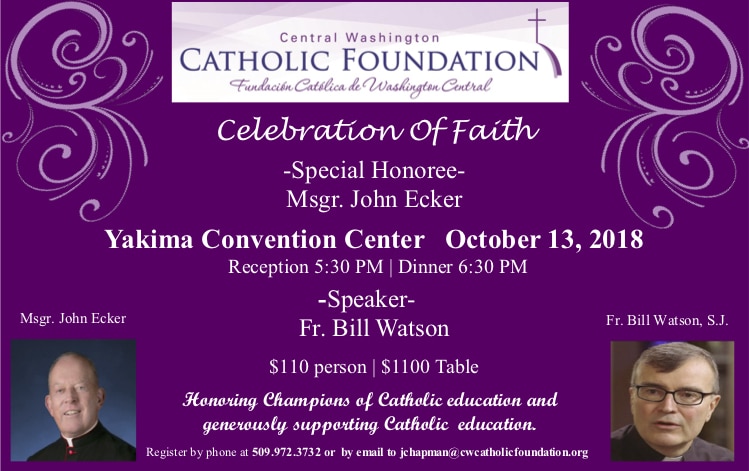 Table registrations are no longer being accepted.
Please contact the office at 509-972-3732 to inquire as to individual seating availability.
Founder of The Sacred Story Institute - Rev. William Watson S.J.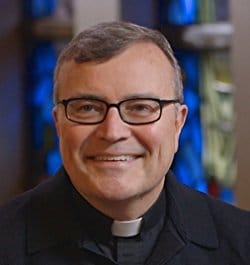 The Sacred Story Institute is dedicated to revitalizing the classic 15-minute Ignatian Examination of Conscience. The mission of the Institute is to help adults, teens and youth encounter Christ, the Divine Physician, who heals us in body, mind and spirit, transforming our lives into a Sacred Story!

Champion of Catholic Education
Special Honoree - Monsignor Ecker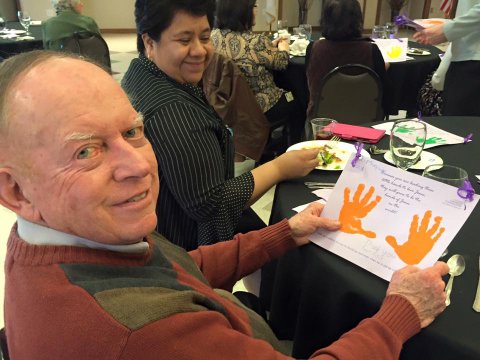 Sixty years ago, Msgr. Ecker came to the Yakima Diocese from Boston and stayed to serve the people of the Yakima Valley. For thirty-three of those years, Msgr. Ecker has served as school pastor for St. Paul Cathedral School. In 2017, he assisted with the school move and renaming to Christ the Teacher to ensure that the legacy of Catholic  education in Yakima would continue long into the future.